ABOUT CITY CENTRE
MORTGAGES IN REGINA, SK
When we first started City Centre Mortgages, we had a vision of creating a company that puts theirs clients first and ensures they achieve their dream home. That vision hasn't changed and we strive everyday to make that dream possible. City Centre Mortgages has now been helping everyone from new purchasers to experienced investors alike by providing the best product and rate available that will suit their needs. At City Centre Mortgages, your financial future is our number one priority! We proudly have services in English, Cantonese, Punjabi, Hindi and Urdu.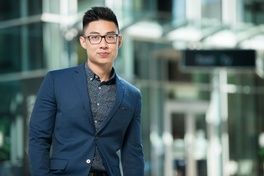 GORDON LEE
Broker/Owner
Hi there! I was born and raised in Regina, SK. I had originally graduated from the University of Regina with an engineering degree but it didn't take long after working in the industry for a couple years that my passion has always been real estate and customer service.
However, with my engineering background; I tend to apply my critical thinking and problem solving skills with each mortgage file and I take pride in my attention to detail and care for each individual client. Since starting City Centre Mortgages with Sim Dhillon two years ago, I have gained an incredible amount of experience through countless clients.
My clients have said that I am very approachable and friendly when providing knowledgeable mortgage advice.
Sim Dhillon
Broker/Owner
Welcome to our City Centre Mortgages website. My name is Sim Dhilon and I love helping my clients purchase their dream homes. Like my business partner Gordon, I am a University of Regina graduate in engineering and also an active member of many social organisations.
My experience in the mortgage industry has helped me in answering all my client's questions before, during and well after the mortgage has been approved.
My ultimate goal is to put my client's mind at ease when dealing with one of the biggest financial decisions in their life.